This maternity hospital was initiated in 1931 at Surabaya by a Dutch missionary organization.
Mardi Santoso-hospital on Jl. Bubutan, Surabaya was the first mother and child hospital in Indonesia, initiated by the Nederlandsch Zendeling Genoostschap (NZG) with SA van Hoogstraten in 1931. Today it is just a memory. The hospital does not exist any more.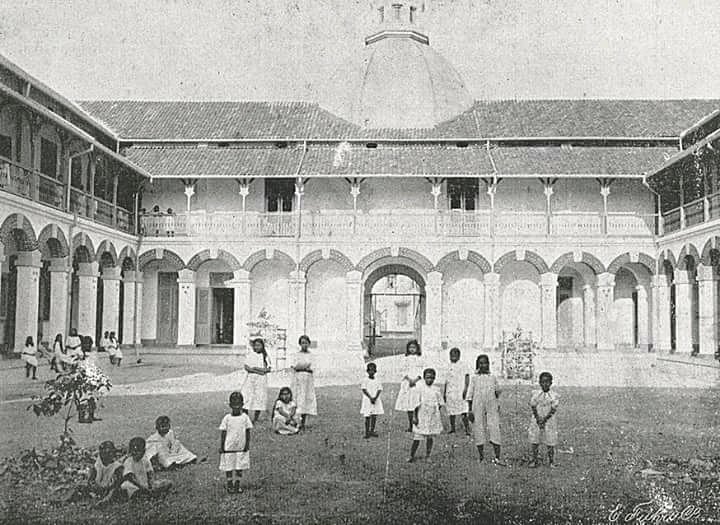 Annual report on 1938 of the  Wijk- en Ziekenverpleging "Mardi Santosa" at  Soerabaja.
From: GTNI, 1939, deel 79, afl. 30, 25 Juli 1939, pag. 1904:
It was a dificult year from a financial point of view. Despite an effort to save money and despite financial aid from several sources, the result was negative as a consequence of expansion and help to many poor people. A second European nurse was added to the staff and the Javanese personnel was continuously expanded.
The number of outpatient consultations was 28,746 (in 1937: 20,597), the number of deliveries was 1,247 (1,176).